China said to detain activists who sought to publicize top officials' assets
Comments Off

on China said to detain activists who sought to publicize top officials' assets
Originally published in CNN on April 22, 2013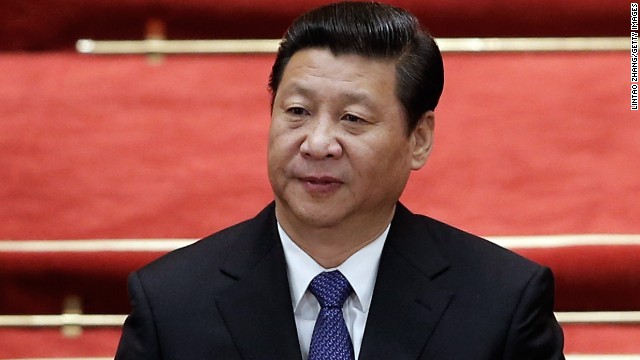 Reports of the detentions coincided with a well-publicized anti-corruption campaign led by China's new president, Xi Jinping.
Beijing (CNN) — Chinese authorities have detained at least a half-dozen activists this month, human rights groups said, in what appears to be a crackdown targeting a campaign to publicize the financial assets of top government officials.
Human rights groups named six supporters of the New Citizens Movement who they said had been rounded up by security forces in several waves starting on April 1. Among them were Ding Jiaxi, a human rights lawyer, and Zhao Changqing, a former student leader from the 1989 Tiananmen Square protests.
All six activists are being charged with unlawful assembly, said Liang Xiaojun, a human rights lawyer.
Liang said he was representing an activist named Yuan Dong, who was detained after he unfurled banners on a Beijing street calling for Chinese leaders to reveal their personal assets.
Another lawyer described how police took his client, Zhao Changqing, into custody Wednesday night.
"They entered his house and took his computer, hard drives, phone and camera," the lawyer, Zhang Xuezhong, said by phone. "The whole thing took place between 8 p.m. and midnight."
Officials from the Chinese Foreign Ministry have not yet responded to a written request from CNN for comment on the matter.
Reports of the detentions coincided with a well-publicized anti-corruption campaign led by China's new president, Xi Jinping, who is also head of the ruling Communist Party.
"All party members must keep high mental vigilance and gain more public trust for the party by new progress in the anti-corruption struggle," Xi said last week.
In a previous statement slamming corruption, Xi compared government bureaucrats of all levels to "tigers and flies."
"We must uphold the fighting of tigers and flies at the same time, resolutely investigating law-breaking cases of leading officials and also earnestly resolving the unhealthy tendencies and corruption problems that happen all around the people," he said in a speech to party members in January.
Human rights activists have been quick to criticize Xi, who was appointed president last month.
"China's new President Xi Jinping cannot possibly cash in his anti-corruption pledges if he does nothing to lift the ban on free expression and move to release these citizens, who are only asking him to honor his own words," said Renee Xia, international director of the Chinese Human Rights Defenders, an advocacy group.
Defense attorneys said some of the detainees were being held at a detention facility known as Beijing No. 3.
Amid a widening gap between rich and poor in China, the wealth of the country's leaders and their families has become a highly sensitive subject.
Reports last year by leading Western news organizations about the financial assets amassed by relatives of Xi and former Premier Wen Jiabao resulted in irate reactions from Chinese authorities.
Bloomberg News, which reported on the wealth of Xi's relatives, and The New York Times, which detailed that of Wen's family, have both had their websites blocked in China since their reports were published.
David Barboza, the New York Times correspondent who carried out the investigation into the Wen family, was last week awarded the Pulitzer Prize for International Reporting for his work.
CNN's Jethro Mullen in Hong Kong contributed to this report.